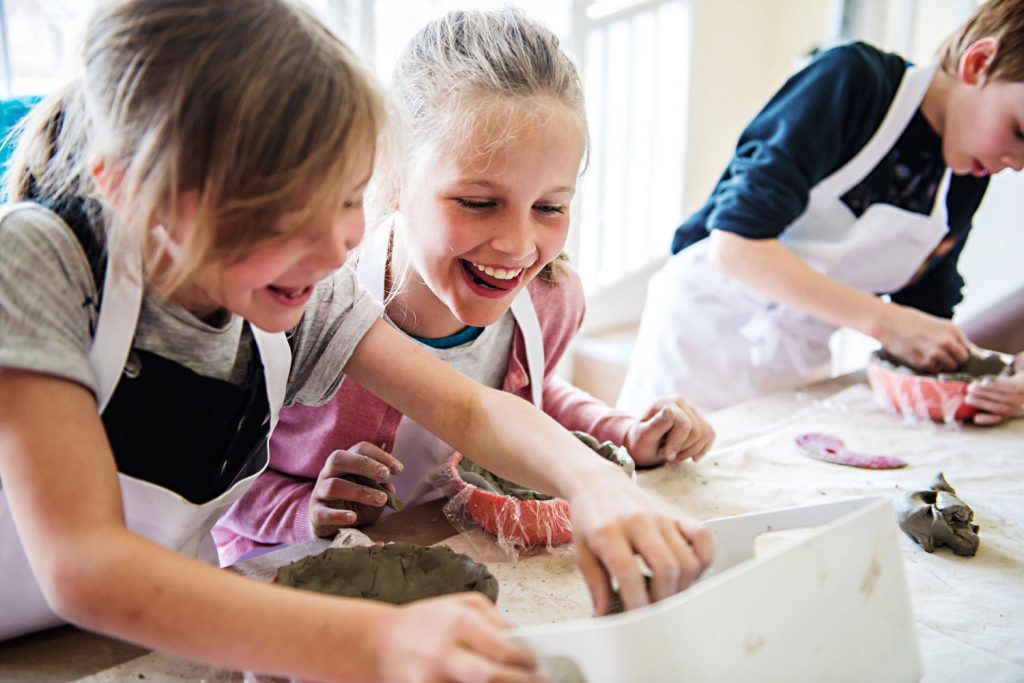 Ceramics classes for children
Unleashing children's creativity through ceramic art
Pottery is a fun and educational activity perfect for children.
You will never forget seeing your child touching clay for the first time. The look on their little faces when they are busy squishing, pinching, rolling, pulling, (maybe eating) and generally shaping the clay to their will is both beautiful and exciting.
Soft, malleable and easy to mould and shape into sculptures and functional objects, clay is a powerful expressive medium and is ideal for supporting children's development and holistic learning. It gives them the freedom to express their creativity and the ability to change something with their own hands.
Subscribe to the mailing list
Get information and updates delivered straight to your inbox