Let's inspire children with Clay
Children need little encouragement to explore with clay. As soon as they get a lump in their hands, they start poking it with their fingers, kneading, squeezing and moulding it. This process becomes even more exciting with a few planned tasks.
While with the younger children I focus on fun experiments and personal expression, the older children, place more emphasis on visible, refined results. The workshop will provide both groups with a wealth of relevant ideas and inspiration, which the more advanced students can develop into their own experiments.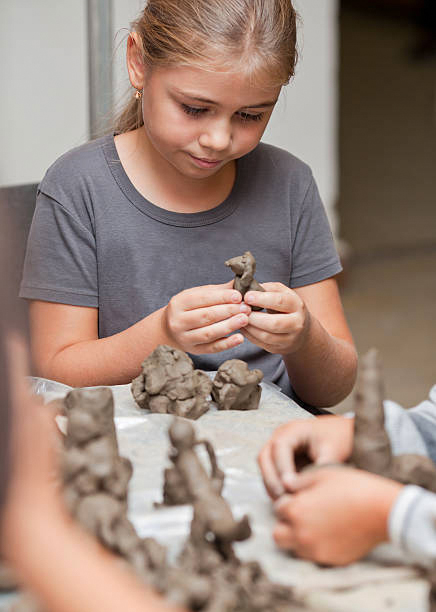 Pottery classes for kindergarten & schools
Motivating and inspiring clay workshops to develop creative skills and imagination in the classroom! These hands-on practical sessions support children's individual development to produce original work. I can work with teachers to deliver a bespoke and engaging workshop to your class. Classes can be dispensed as a one-off event or as a regular class occurring weekly or monthly.
Children will use pinch, coil and slab techniques to create a ceramic piece from start to finish. Each child works on their own pieces.
Suitable for all ages and abilities from early years through to KS3.
This class is geared towards experiencing many aspects of clay making. The students will use the pottery wheel, hand-build pottery and make sculpture. The students will learn to acquire basic skills for sculpting and manipulating clay with pinch, coiling and slab techniques. They will also glaze all their work with a beautiful selection of colors.
This class meets once a week on Tuesdays, Fridays or Saturdays. All firing and materials are included. Class starts in the beginning of the month.